With sunshine shining throughout the year, Bali has a tropical monsoon climate, with pleasant day temperatures between 20 to 33 degrees Celsius or 68 to 93 degrees Fahrenheit. Rainy season starts from October to March, when the West monsoon brings heavy showers and high humidity.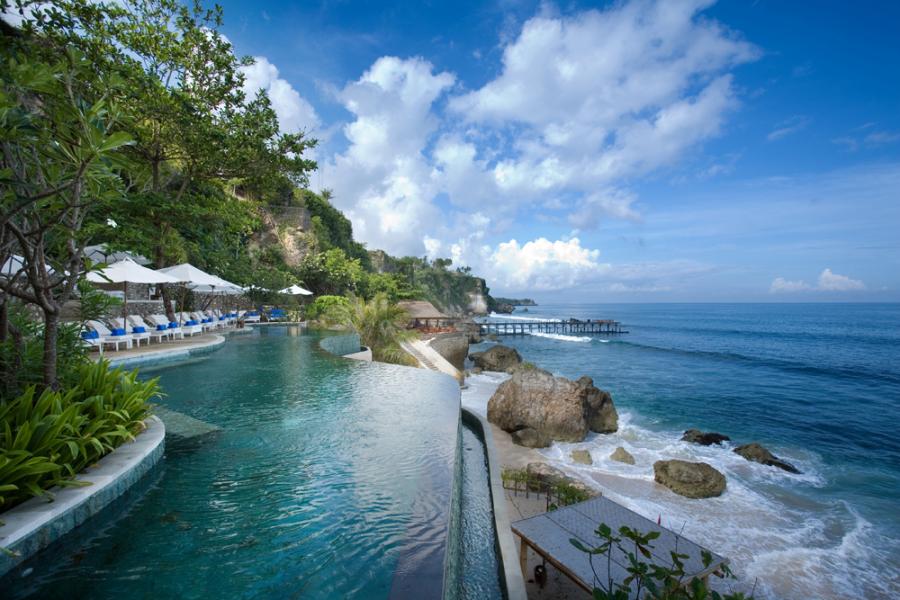 June to September is considered the driest season, with low humidity and it can be fairly cold in the evenings, the best time for any outdoor activities.
Something unique can be found about climate in Bali. Even when it rains most times in the most parts of Bali you can often enjoy sunny days on the "Bukit", the hill south of Jimbaran. On the other hand, you may expect cloudy skies and drips throughout the year in Ubud and the mountainous areas. Most interestingly perhaps, the international weather reports for "Denpasar" or "Bali" mention showers and rain storms all times of the year. In higher regions such as in Bedugul or Kintamani you'll expect to wear either a sweater or jacket when evening falls.