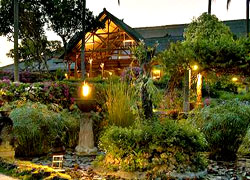 Bali is an island of incredible mystery, beauty, enchantment, culture, hospitality, variety, and serenity; who wouldn't fall under its irresistible spell?
Bali's spectacular beaches, volcanoes, lakes, temples, and terraced rice fields — combined with its deeply artistic roots and its legendary hospitality — have made it one of the most visited places on earth.
The religion and culture of Bali are unique in the world, and the Balinese have preserved their traditions in spite of the island's growing tourist industry.
While many destinations offer beautiful scenery, few have the variety of Bali, and none has its unique art, culture, and natural hospitality.