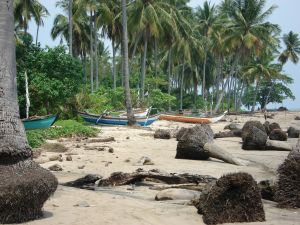 Here are some useful tips for your travel. The tips are derived from our experience in handling tours in years. Most of the tips (more than ninety per cent) are given by our guides and drivers who collect the useful information and share them with you. Enjoy it ….
Bali has a tropical climate. Be sure to provide yourself with appropriate lotion to protect your skin from the dry sun shine. In some cases, you may not find out a most appropriate lotion to your skin in Bali.

Please check your available budget for holiday in Bali. Make an appropriate travel planner based on it. You must determine type of accommodation, length of stay, kind of activities during your holiday, passport, visa, etc.



---
Be smart in choosing a schedule for holiday. This will influence your budget. You know that in certain periods, some hotels will apply surcharge charge to their guests because of high/peak season.

Your activities during your holiday should influence your budget. It's better for you to stay at a hotel near your favorit activities will be done. If you like surfing, it's better for you to stay at a beach resort hotel than in a mountain resort. You will save much money with it, moreover if you have planned to stay in along period.

Don't bring so many clothes from your home unless you need them for certain events. Bali provide you with many shopping centers in a low prices.

Be careful with your goods and money during your trips or holiday. It is safe enough to pay via credit card because almost all major credit cards has been received for payment in Bali.