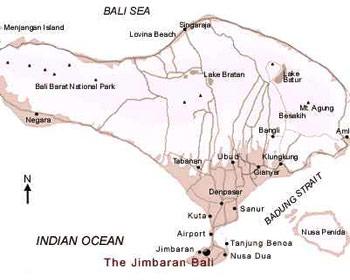 Since its founding in 1995, the non-profile organization, Bali Village has established itself as the premiere gateway between Bali and the world. Beginning with a handful of partners, our village has now grown to almost 200 members strong. By working to raise Bali's global profile to promote its unique attractions and its safe, harmonious culture, Bali Village has become the island's most respected community marketing and promotional organization.
With a mission to support the development of quality tourism, through promotional, marketing and information-sharing activities, as well as to empower its members to participate in an increasingly competitive international marketplace.
Bali Village has a responsibility to focus on the future. We work consistently to open new opportunities and devise innovative strategy for increasing benefits for our members. As we look to the years ahead, we will be strengthening our networks and expanding our efforts to reach markets all across the globe.
As an integrated organization that coordinates all component of tourism, From accommodations to tours, travel, attractions and public relations service, Bali Village is uniquely positioned to chart a course for sustainable tourism in Bali over the years to come.
---
BALI VILLAGE
Jl. By Pass Ngurah Rai 88X – Sanur. Denpasar – Bali
PO. Box 80990 361-288878 361-289427
Chairman: IB Ngurah Wijaya
Secretariat contact person: Etty / Dewi
Email: info@balivillage.com