Guests at Lakeview are welcomed by the family, and visitors are invited to attend local events and savour the experience of visiting a Balinese community, with the opportunities it brings such as joining in traditional dance rehearsals and attending colourful temple festivals.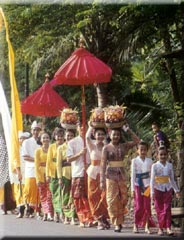 Lakeview is a convenient place from which to explore the island. It is a short 30 minute drive over scenic country roads to Pura Besakih, the mother temple of Bali, on the slopes of Mt. Agung. A comfortable vehicle and an english speaking driver can be arranged to visit: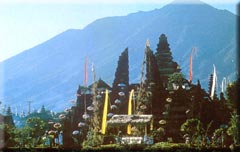 Tirta Sanjiwani for an evening hot spa.
Trunyan village, enclave of pre-Hindu "Bali Aga" people.
Penulisan temple, high up on the ridge, with its archaeological relics.
Tirta Empul holy springs at Tampak Siring.
Colourful local markets that rotate daily between nearby villages.