Modus operandi for the entry of new settlers (duktang) illegal proved little by little. When raid duktang held in front of Bupati Jembrana, Thursday (1/10) one duktang admitted into Bali with a boat that relies on the Beach MELAYA.
In a raid that mobilized tens of PP Satpol officials, police, military and population officers netted 26 duktang troubled identity.
Most duktang which netted a local citizen who claimed to Bali ride public transportation after the terminal Gilimanuk.
Meanwhile, Sri Sulastri (38), citizen ROGOJAMPI, Banyuwangi, East Java, was forced to return to their home areas after the raid that netted.
Sulastri admitted last week he did get sent home by workers in the Postal Inspection ID Gilimanuk after the dikantonginya expired ID card.
"My ID card was not punched and I was allowed in," he admitted.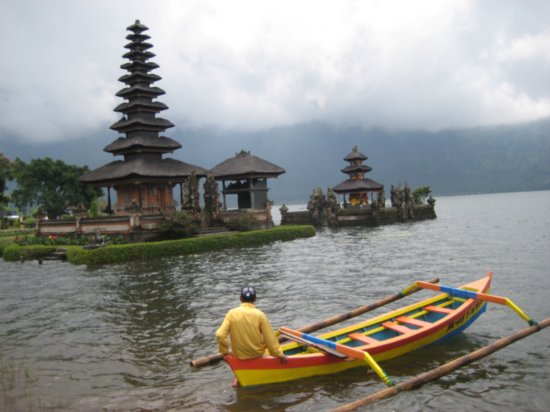 After discharge, instead of taking care Sulastri KTPnya but instead seek other ways to escape from officers in the Postal Inspection Gilimanuk ID.
"I went to Bali with brother's boat and dock MELAYA coastal beach," he explained. According to Sulastri with her husband, she wanted to work in a welding workshop in Denpasar.
While Sri Utami, citizens of Malang, East Java that do not carry ID cards at the post escaped Gilimanuk ID card checks because guaranteed by the younger brother, Carlos.
"Earlier in the Gilimanuk, my brother had been inspected but still allowed the road because I became penjaminnya," said Haryanto.
The same thing also delivered Oni, a box car driver who was caught transporting KTPnya powders has expired. Although the Gilimanuk escaped, but the raid was held Oni forced to return to their home areas.
Population Registration Department Head, Civil, Manpower and Transmigration Jembrana, Sudhiarsa IGP said the operation was a joint investigation that will be covered continuously.
"The number of netted duktang already far declined compared with similar raid some time ago. Terjaringpun most Duktang the local residents of Jembrana in Bali who ride public transportation without ID cards through the post Gilimanuk," he explained.