ENJOY AND REJUVENATE YOURSELF WITH OUR HEALTH  MASSAGES AND AUTHENTIC BODY TREATMENTS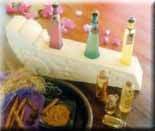 AROMATHERAPY MASSAGE OILS
Further enhance your well being through nature's enriching oils. Select from our essential mind/body oils:
Harmonizing and balancing Lavender
Refreshing and stimulating lemon & orange
Relaxing and soothing ylang-ylang
OUR UNIQUE MASSAGES
SWEDISH TOUCH – A softer, sensous approach, stimulating blood, lymphatic circulation and balancing the nervous system. Sense of well being guaranteed……Totally relaxing.
ORIENTAL EXPERIENCE – A stimulating and firm approach ….. Our own blend of techniques combining deeper work on muscles and joints. Japanese Shiatsu, Thai traditional and Chinese foot Reflexology will leave you totally rejuvenated.
REMEDIAL MASSAGE/TENSION RELIEF – Our therapists are trained to concentrate releasing tension and stress accumulated in specific parts of the body and related parts on the feet.
Choose between: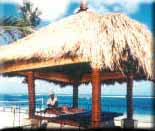 Special Neck – Shoulder/Upper Back
Foot Related Reflexology or
Special Lower Back, Hips, Foot
Related Reflexology
Duration of treatments 60 mns US$22 or 90 mns US$31 (All taxes included).