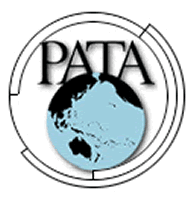 Pacific Asia Travel Association (PATA), Bali and Nusa Tenggara Chapter
Founded in 1951,the Pacific Asia Travel Association is the recognized authority on Pacific Asia Travel and tourism. By dedicating itself to the promotion of this last remaining tourism frontier, PATA's uniquely structured organization and its far-reaching effort have helped unite the many facets of tourism in the region.
PATA provides leadership to the collective efforts of nearly 100 government, state and city tourism bodies, over 55 airlines and cruise lines, and hundred of travel industry companies. In addition, thousand of travel professionals belong to 70-plus PATA Chapters worldwide.
An intrinsic value of PATA is the broad base of its membership. Click here to hear about the benefits if membership, first-hand from our members (RealPlayer required). Or click here to view our 10-second ad that's playing now on CNN Asia/Pacific.
All facets of the travel industry are represented within our partnership of both public and private sectors, large and small organization, developed and developing nations, and companies that provide a wide range of services to the travel industry.
Our mission
PATA's mission is to enhance the growth, value and quality of Pacific Asia Travel and tourism for the benefit if its membership. Click the following links to download the PATA Membership brochure or PATA's Charter and bylaws in pdf format.
PATA has long been an advocate of balancing growth with responsible conservation measures, and its success to date has been extraordinary.
While international travel to travel Pacific Asia has increased three-fold in the last decade alone—from 25 million visitors a year to over 90 million—PATA has provided a cohesive structure to help its members realize the most economic prosperity from this growth. In response to the recent economic downturn, PATA quickly took action to increase marketing and promotional activities on behalf of the rigion.
Click on join PATA for more information about member benefits and about how your company or organization can get involved.
---
PATA
Gedung Dinas Pariwisata II. Jl. Raya Puputan No. 41 – Renon, Denpasar – Bali 361-226578 361-226579
Chairman: IB Ngurah Wijaya
Secretariat contact person: Evi
Email: patabalinusra@dps.centrin.net.id