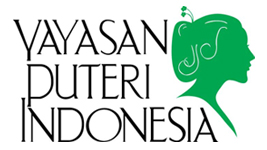 Indonesian Tourism Objects and Attractions Organization (PRINCESS) Bali Province
At the beginning of its existence, PRINCESS stands for Business Association Indonesian Recreation Park which was established on November 10, 1977 by a group manager in Jakarta Tourism Objects, among others, Taman Impian Jaya Ancol, Taman Mini Indonesia Indah, Garden Zoo, Museum ABRI Satria Mandala, National Monument, Taman Ismail Marzuki, etc., who felt compelled to devote themselves actively promote and develop tourism.
But after the Second National Conference on 5 April 1989, it is deemed necessary following PRINCESS pace of development, especially tourism development in the homeland, then to the Princess no longer an acronym for Recreation Park Business Association, but PRINCESS Indonesia is the name of the Society of coordinate objects and tourist attractions of Indonesia. Thus the present name is the Association of Tourism and the Tourism Attraction Indonesia "PRINCESS".
PRINCESS in essence a union or association which collects the manager object and tourist attraction with the mission as a container bearing the common struggle and dedication to the profession in an effort to help the government develop kepariwisatan.
For that PRINCESS act as government partners and serves as an incentive, motivational poster guidelines towards the development of Tourism and Tourism Attraction by placing themselves programpemerintah bridge-program the one side with the business object and Tourism Attractions on the other.
Management objects and tourist attraction by PRINCESS based professional attitude. PRINCESS's view of professionalism is an attitude of life which must have an object managers and tourist attractions. Attitudes that reflect the willingness to learn, understanding and deepen their fields. In this life attitude embodied ethics and ethical maturity. Ethical maturity is being able to resolve the problem. While the meaning of honesty and ethics is the full responsibility.
Destination
PRINCESS aims to assist the government in:
Fostering and developing tourism destinations in order to develop tourism archipelago and abroad.
implant and nurture a sense of love of the country through the presentation of attractions participating in the effort to form the complete Indonesian man.
Building and improving management capabilities tourism objects in order to improve service.

Business

PRINCESS try:

management capacity, strengthen, and objects tourist attraction in Indonesia in order to improve services to tourists and foreign tourists.
Continuously improve quality and productivity of objects and tourist attractions in the face of demands and needs and tastes of tourists in accordance with the objects and carrying capacity of tourist attractions and responsive to anticipate developments and changes.
Building and developing a sense of kbersamaan with all parties in developing and managing objects to develop ethical and tourist attractions.
Nurturing a sense of unity or the soul and nurture ethical korsa attractions manager.

Tour Destinations

Tourism and Tourism Attractions in PRINCESS version includes:

Cultural Tourism Object include:

Museums

Museum Bali (Denpasar), Rudana Museum (Ubud), Museum Puri Painting (Ubud), Museum Renaissance "Blanco "(Ubud), Museum of Classical Painting (Klungkung), Museum of Gedong Arca (Pejeng), Museum Semara Jaya (Klungkung), Museum Fingerprint (Denpasar), Museum Le Mayeur (Sanur), Museum GedongKertya (Singaraja), Museum Subak ( Tabanan), Museum Statue Widya Kusuma (Bali), Butterfly Museum (Bedugul), Museum of Struggle (Margarana), Museum Yadnya (Mengwi), Museum of Ancient Man (Gilimanuk)


of Historical and Archeological

Uluwatu Temple (Badung), Pura Taman Ayun (Mengwi), Goa Gajah (Bedulu), Gunung Kawi (Sebatu), Gunung Kawi (Tampak Siring), Yeh Pulu, Penataran Sasih (Pejeng), Pura Samuan Three (Bedulu), Temple Tirta Empul (Tampak Siring), Pura Goa Lawah (Klungkung), Kertha Gosa (Klungkung), Pura Kehen (Bangli), Pura Besakih (Karangasem), Pura Telagawaja (Karangasem), Pura Tanah Lot (Tabanan), Pura Ulundanu (Tabanan) , Pura Hair Sivi (Jembrana), Pura Pulaki, Meduwe Pura Karang, Pura Beji (Buleleng), Environmental Inscription Blanjong charter (Denpasar), Environmental Pura Maospahit (Denpasar), Puri Agung Karangasem, Puri Saren Ubud, Puri Saren Peliatan (Gianyar), Castle Semara (Klungkung), Pemecutan Puri, Puri Satria (Denpasar), Puri Kerambitan (Tabanan), Temple Puputan Margarana (Tabanan), White Ox Tourism Object Taro (Gianyar), Tenganan (Karangasem), Trunyan (Bangli), etc.. 

Parks Recreation

Park Cultural / Art Center (Denpasar), Sangeh (Badung), attack (Denpasar), Garuda Wisnu Kencana (Badung), Penelokan Batur (Bangli), Toya Bungkah (Bangli), Desa Adat Penglipuran ( Bangli), mountain spur Stone (Klungkung), Tirta Gangga (Karangasem), Bedugul Botanical Garden (Tabanan), Bunut Bolong, Dam Palasari, Gilimanuk (Jembrana), Bird Park, Bukit Jati, Taro Elephant Tours (Gianyar), Mandala Tour (Mengwi ), Taman Padang Galak Fairs Bali (Denpasar), Reptile and Crocodile Park Mengwi, etc..


Natural Tourism Object

Kuta beach, Tulamben (Karangasem), Peak Writing (Bangli), Alas Kedaton, Jati Luwih , Hot Water Penatahan (Tabanan), Pantai Medewi, Perancak Beach, Candi Beach Kusuma, Delod Berawah Beach, Beach Delod Bening (Jembrana), Lovina, Banjar Hot Water, Water Sanioh, Gitgit Waterfall, Lake Buyan Environment, Menjangan Island (Buleleng ), Ayung River Valley, Wenara Wana, nature sidan, Beach More (Gianyar), West Bali National Park (Jembrana), Mount Agung (Karangasem), Mount Batur (Bangli), Mount Batu Karu (Tabanan), Pantai Sanur (Denpasar) , Beach Nusa Dua (Badung), Waterfall Tegenungan (Gianyar), Beach Kusamba (Klungkung), Rice Terrace skinny Subak (Gianyar), etc..

Major Attractions

Barong, Kecak, Ramayana, Dance (organized by Asprananta Bali)


Tour Destinations Economics

Kumbasari Market (Denpasar), Pasar Badung (Denpasar), Market Kreneng (Denpasar), Tiara Dewata (Denpasar), Sari Ayu Beauty Salon (Denpasar), Galeria Nusa Dua ( Badung), Bali Galeria Simpang Siur, Plaza Bali (Denpasar), Matahari Department stores (Denpasar), Ramayana Department Stora (Denpasar), etc..

Social Tourism Object

Handara Bali Golf and Country Club, Nirwana Golf course, Nusa Dua Golf Course, Golf Course Sanur (Bali Beach).

---

PRINCESS GRP

Headquarters. Jl. By Pass Ngurah Rai 88A, Sanur – Bali 80227th 361-281669 361-283593
Chairman: Nyoman Rudana
Secretariat contact person: Rosalina Norita
Email: rudana@denpasar.wasantara.net.id