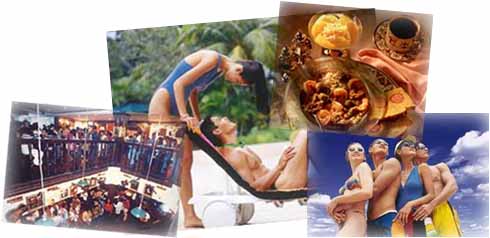 HRHB Megastore
Take home a souvenir of the Hard Rock experience from our Megastore with an amazing variety of specially designed, original Hard Rock Hotel merchandise from unique accessories to an exclusive line of sportswear with the Hard Rock Hotel brand.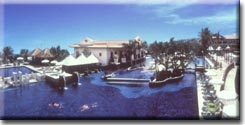 HRHB General Store
L'il Rock Club (nursery/creche)
Parents want peace; they also want peace of mind. The Li'l Rock Club will take care of your little'uns while you attend to the more pressing matter of the day: your tan.
Indoor Electronic Games Room
In-room Entertainment System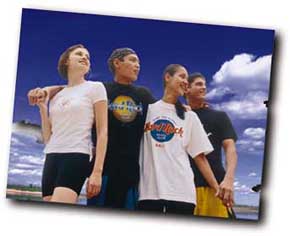 The Boom Box Recording Studio (and Karaoke Rooms)
Want to make your own music? First visit the Hard Rock Hall of Fame for inspiration from the stars of Rock & Roll, then warm up your vocal chords in one of the Hard Rock Hotel's Karaoke rooms and when you're ready you can cut your own Rock CD or tape at the Hard Rock Hotel's Boom Box Recording Studio. More fun than you can imagine!
In-house Radio Station
Sand Island Swimming Pool
Poolside Cabanas
Health Club/Spa/Beauty Salon