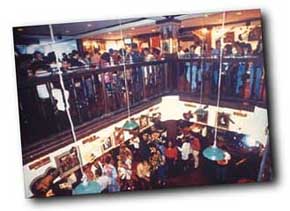 No stay at the Hard Rock Hotel would be complete without stepping inside the two-storey Hard Rock Cafe and Hard Rock Cafe Live! concert venue.
By day, this world renowned chain of diner favourites and unplugged performances by international artists serves up an American food fare in a rockin' 50's-60's atmosphere.
And when the sun goes down, this place sizzles even more, with people from all over Bali coming together to party till dawn.